Rochdale Olympic Gymnastics Club travelled to Stockport School of Gymnastics to participate in the 2019 Stockport Recreational 4 Piece Championships with 17 of the Club's gymnasts. At the end of a very competitive day the girls returned home with numerous medal winning positions and the Club boasts 3 Overall Individual Champions.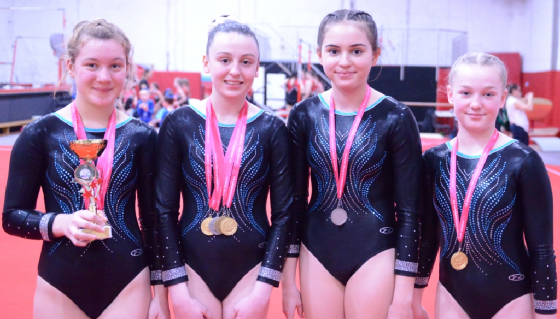 Charlotte Wystawnoha got the day off to a fantastic start as she was crowned the Overall Individual Champion in the Over 14 age group, followed by Poppy Gethin-Jones in 3rd and Holly Rodgers in 5th. Charlotte's victory was aided by 2nd on Bars and 3rd on Floor, with Poppy earning top spot on Vault and Bars, along with 2nd on Floor. Holly shard 2nd place on Bars. Leah Derby contested the Age 12 section eventually finishing with a 2nd on Bars for a 7th place Overall finish.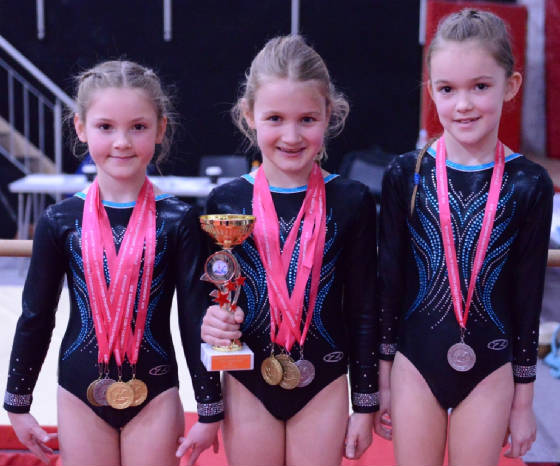 Gymnasts in the Aged 8 category produced some amazing routines with Isabelle Ahern taking an outstanding victory for top spot as the Overall Champion, closely followed by Pippa Hanson-Walker in 2nd, and Sophia Schofield in 7th. The girls took a clean sweep of the Vault medals with Pippa 1st, Sophia 2nd and Isabelle in 3rd. Isabelle also earned 2nd on Beam and 3rd on Floor, with Pippa taking 3rd on Bars and 1st on Floor.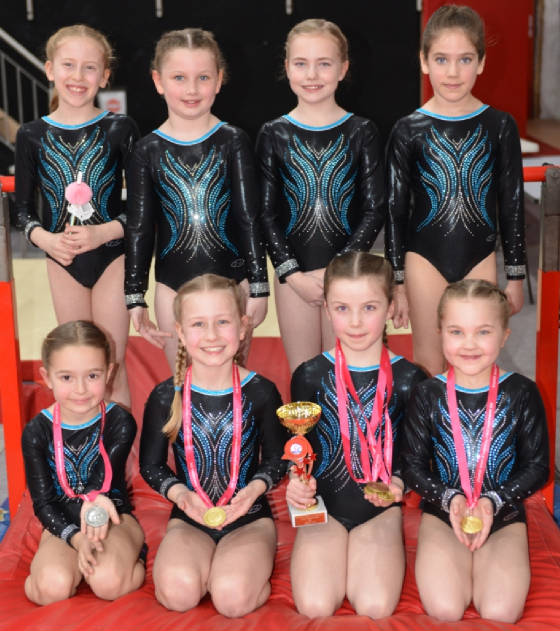 Diasy Whittaker became Rochdale OGC's 3rd Overall Champion in the Aged 9 section taking victory in the Overall standings, followed by Lottie Peacocke in 5th, Scarlett Moore 6th, Sophie Squirrel 8th, Olivia-May Hibbert 10th, Alba Giordani 12th, Freya Burgess 16th and Ava Dixon in 18th. Daisy's 1st place Overall was helped by gaining 3rd on Vault and 1st on Bars. Lottie Peacocke took the Beam title in 1st, with Olivia-My taking the Floor title in 1st followed by Scarlett in 2nd. In a very competitive Aged 11 group Carmina Powell and Margot Taylor both produced clean competition to eventually finish in 2nd and 3rd place Overall respectively. Carmina was also credited with 2nd on Bars and Beam, with Margot deservedly taking the Bars title in 1st place.
HUGE WELL DONE TO ALL WHO COMPETED.
THANKYOU TO STOCKPORT SCHOOL OF GYMNASTICS FOR A FANTASTICALLY ORGANISED COMPETITION.